Using Social Media To Grow Your Business with Expireds
by Chett Coombs, on July 31, 2017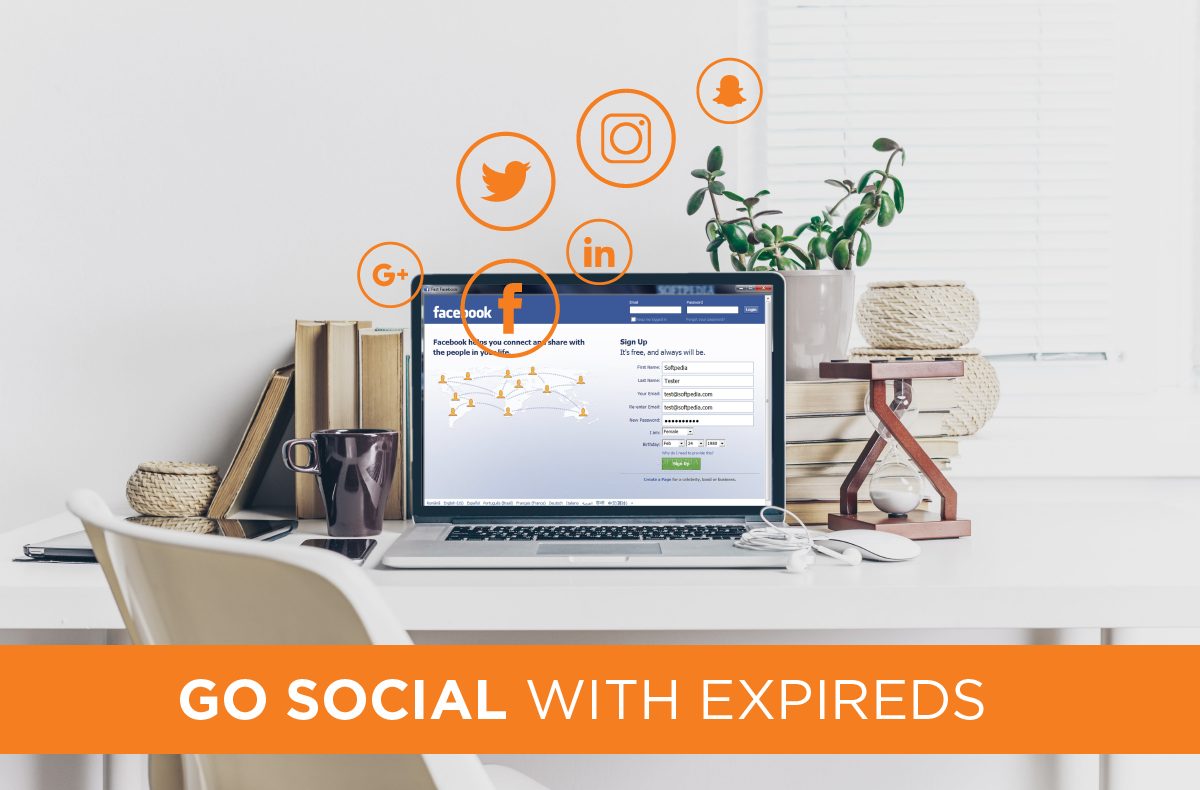 Cold calling your way through FSBO and expired listings is a tried-and-true way of building a business. Yet social media offers so many advantages, like accessibility and ease. Do you have to choose between the two? Absolutely not. In fact, don't!
Facebook, Twitter, Instagram, and many other social media platforms are the current buzz. It would be surprising if you aren't already using them personally, and you can most definitely put them to work for you professionally as well.
Here are a few ways to use social media for your expired listing leads, FSBO leads, and other leads:
Comment Make a positive comment with a few professional tips
Direct message Send a warm, personalized greeting
Targeted campaigns Facebook custom audiences are targeted groups of people for your ads—directing your ads to the people who need you most. If you're not using targeted campaigns, you're missing out!
It's important to consider the audience and who you're trying to target when you use social media to market yourself and contact leads. Use the preferred social media platform preferred by the person or demographic you're reaching out to.
Know Your Clientele
Finding clients can feel like dating. The relationship between an agent and a homeowner has to be the right fit. There are some personalities, and needs, and wants that fit some agents better than others. Just like finding your romantic partner—your person—it takes putting yourself out there and attracting others who have the same goals and aspirations.
You should be choosy in dating, and eventually, you'll get to be choosy with your clients. The goal is to get to the point where you choose your clientele rather than working with anyone, right?
You know best what kind of homeowners you will connect with and what type of clients you're able to forge strong working relationships with. You know you and you know your clients.
When you know who you're serving, you will be able to identify which social media platforms your clients are drawn to. Use those platforms to form new connections with potential listings and leads. If you're not comfortable on a particular platform, make it a goal to learn more about it and how to use it to your advantage.
You've likely put your creativity to use many times marketing yourself. Use that same creativity to market yourself to a different audience through social media tools that are readily accessible—and, best of all, are often free.
Get Social on Social Media
Cold calling can be intimidating to the caller and receiver. Social media offers a unique contacting tool because it gives you a way to connect that's not necessarily "salesy."
Those you are contacting see your comments and direct messages as if they were from any other acquaintance or friend. And, as you know best, that's something unique to real estate: genuine friendships and relationships often come out of client relationships.
Landvoice offers subscription services to get you over the hump from calling expired listings to doing business entirely from happy client referrals. Bundle subscriptions and save—not only time, but money. Landvoice is the one provider you need that offers services like Call Capture, which generates leads, to effortlessly supply you with expired MLS leads and FSBO leads right to your inbox. Choose Landvoice and you'll save valuable times you can dedicate to taking your business to the next level.