by Bert Compton, on April 23, 2019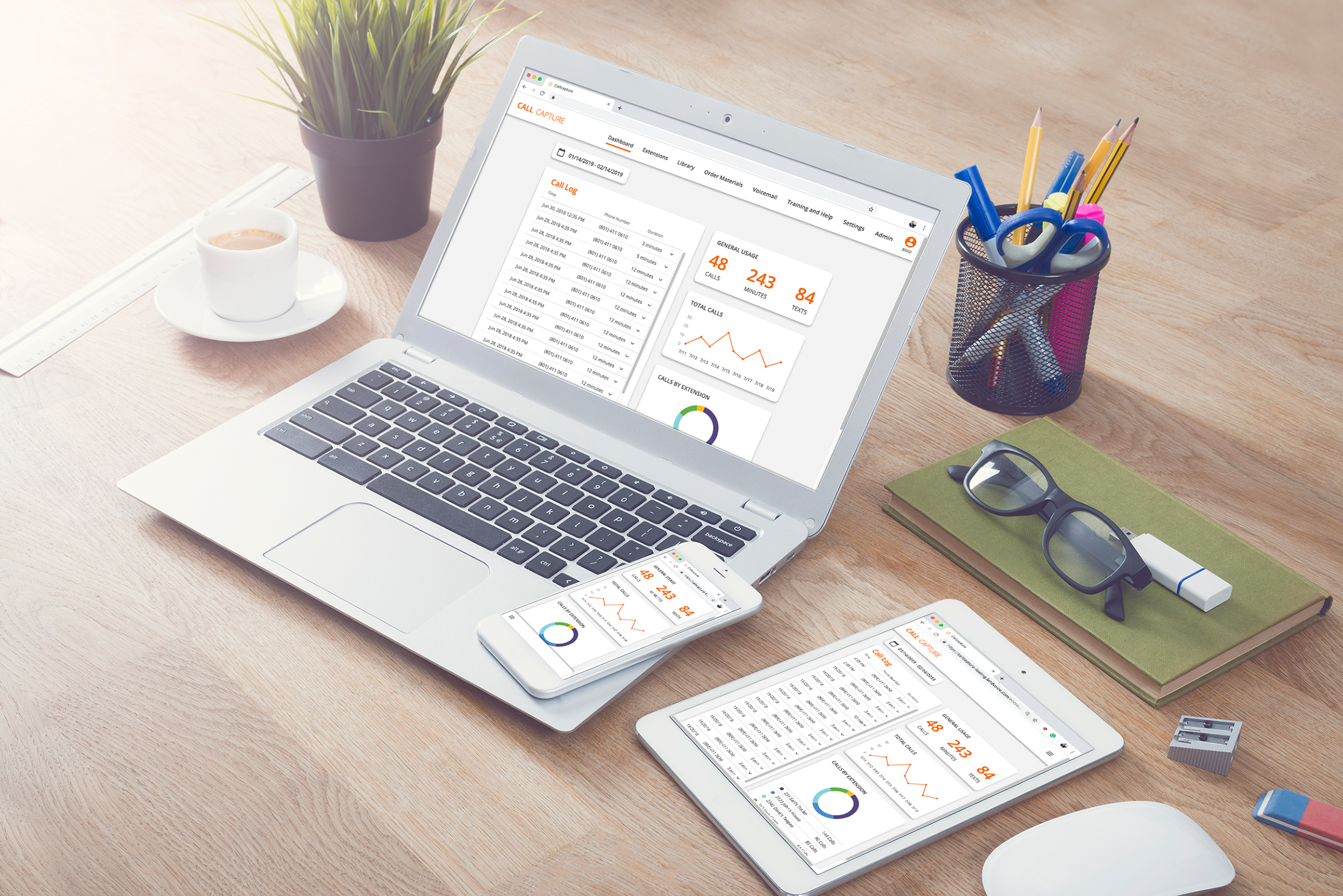 Drumroll please ...
All New Call Capture Application
In April 2019, Landvoice released a newly designed Call Capture application. The new application replaced the previous service. All customers were automatically moved into the new system and had immediate access to all of the new features.
A Little History
Before we discuss the future, let's back up and look at the past. Landvoice acquired Go Pro Systems in 2015 to add to our expanding list of real estate products and services. Go Pro Systems had been providing call capture services for years prior to the acquisition. As part of the purchase, Landvoice acquired the use of software systems that supported the 'back end' of the call capture service. Landvoice didn't actually own the system programming, just the rights to use it. This meant we frequently had to rely on an outside company to support and maintain the inner workings of the system. This was not ideal so we began working on concepts for a new system we could own and manage internally.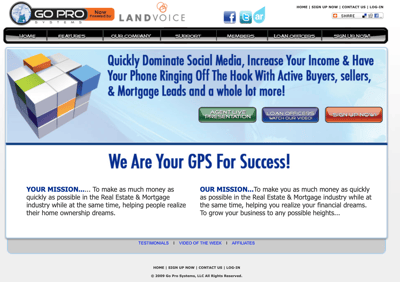 A look at the old Go Pro Systems website. Wow.
Then, last spring, our call capture service provider was acquired by a large organization with little interest in maintaining or supporting the back end of the aging software. We knew it was time to shift resources to build a new call capture system. We hired new employees to accelerate the design and programming of the new application. After many months of work, we are finally ready to introduce you to our new modern application.
The Future
During the month of April, we will begin moving all customers toll-free numbers out of the old system and into the new Call Capture application. The move into the new system will be automatic and will not require customers to do anything.
Here's what you can expect:
Your toll-free numbers will not change.

All recording and extensions will continue to function

without any interruption in service.
New Website. You will access the service from a new site at
callcapture.landvoice.com. The new site is built for mobile devices so you can easily manage you service from any internet connected phone.
New Login and Password. You will be sent an email from our system with login instructions for the new site. Customers that use other Landvoice services will be able to use their existing Landvoice login and password for the new system.
A Look at Some New Features
Here's a look at some of the new and improved features and functions in the application. We have designed the new application to be easy to use. Gone are the days of having to dial into your toll-free number to edit your account. Simply log in to the new application with any internet connected device and, with a few clicks, you can add extensions, create recordings, order materials and create default settings.
Extensions

Easily view, create and manage your extensions from one location.


Three Ways to Create Audio for Extensions


Text-to-speech recordings. Now you can create a new property recording in seconds. Simply type or copy and paste text into the box to create a property recording for your extension and 'Julia', the voice of the system, will convert the text into speech.
Click the microphone button to easily record a property recording with the built-in microphone on your phone, laptop, computer or tablet.
Click the upload button to add a pre-recorded message into your extension.


Order Materials

Simply click the links to order signs from one of our two sign partners.
Click to order flyers. Follow the simple steps to upload images and text.


Settings

The system has pre-programmed defaults to help you save time. You can edit those defaults, if you chose. You can set up defaults for your main greeting, closing, call routing and who receives text messages when someone calls your number.
Creating and using defaults will streamline extension creation.

Call Capture is available now for new customers and can be added to any existing Landvoice subscription. Go to our Pricing Page to learn more. Call 888.678.0905 to set up your Call Capture account today.
---
UPDATE: Learn how 100's of agents are listing 1,000s of FSBOs with the help of Call Capture with a free training video and script download.
---
Be sure to check back for more information about product updates and other useful information to grow your real estate business. For more tips, check out more articles in our real estate advice blog.