Spring time = Listing time
by Chett Coombs, on July 5, 2016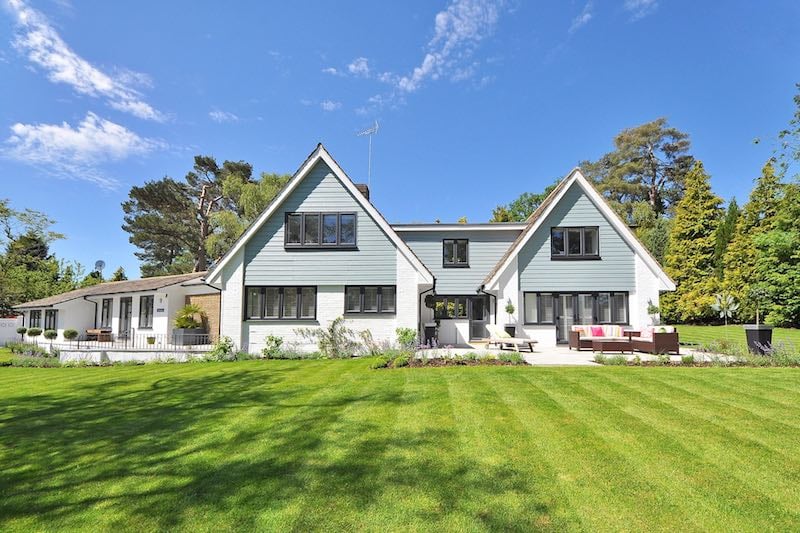 Spring is here, which means a few things:
Flowers start to bloom. Birds are chirping.
And sellers are getting ready to list.
Whether you are ready or not, sellers are doing research on their home values, how to maximize those values, and whether to use an agent. That raises an important question: Are you being found?
Here are a few ways make sure sellers are finding you.
Focus on a Niche
"I'll work with any buyer or seller" sounds great, but that shouldn't be your strategy. Consider your own buying habits. Would you rather hire a painter to paint your house or a handyman that "does it all?" Future sellers are not only researching the value of their home and where they would like to move, but they are also researching how they are going to sell their home, including potential agents.
Christina Ethridge from Inman writes that a niche is not a geographic location, but "a specialized aspect of the real estate business," such as luxury real estate, senior citizens, or vacation-homes. Here are some of the reasons she gives for focusing on a specific niche:
Be seen as an expert.
Actually become an expert (if you aren't already).
Your marketing will focus on your expertise.
Blog posts will reflect your expertise.
Your SEO will go through the roof.
Lead generation efforts will produce more highly qualified leads.
Your focus will become sharpened.
Your ads will hit the bull's-eye.
See and Be Seen
See and be seen should be your motto when building a geo farm. A geo farm is a geographic area where you focus your direct mail, door knocking, and community involvement. For only $40 a month, the Neighborhood Search tool is a perfect way to generate homeowner information, including names and phone numbers, to use in your marketing efforts.
Your approach to developing a geo farm is similar to a niche. Become the expert in that area by knowing property values and trends, incoming buyer types, and having personal relationships with members of the community. Look for ways to be creative and take advantage of every opportunity to put your face in front of the community.
Facebook Custom Audiences
Have a long list of old leads and struggling finding a way to market to them? Consider targeting these leads with Facebook Ads using the Custom Audiences feature. A Facebook Custom Audience allows you to upload any list of email addresses or phone numbers. Now you can take any list of leads, such as Old Expireds, and create a Facebook Ad targeted to them.
FSBO Leads
This is the time of year that homeowners test the water on their own to see if they get any bites on their house. Little do they know how much work it is to get their home ready, price it accurately, and deal with the phone calls and offers. NAR states that 84% of FSBOs eventually list with an agent, 70% of which usually list with the first agent who contacts them. Only Landvoice scours over 1700 sources of FSBOs every day to ensure that you are one of the first agents to call.
Its no secrete that FSBOs can be a goldmine. If you've call them before, you know that competition can be high. Consider using Call Capture to differentiate yourself from other agents calling FSBOs. After trying it for the first time, Ryan, a KW agent from Virginia, said "I tried this today with 7 FSBOs. I have an appointment with 5 next week. Its like shooting fish in a barrel."
Whether you develop your geo farm or work with FSBOs, the key is to be proactive so that as sellers get ready to list their home, they can find you.
Landvoice solutions offer subscription services to get you over the hump from calling expired listings to doing business entirely from happy client referrals. Bundle subscriptions and save—not only time, but money. Landvoice is the one provider you need that offers services like Neighborhood Search and Call Capture, which generate leads, to effortlessly supply you with expired MLS leads and FSBO leads right to your inbox. Choose Landvoice and you'll save valuable time that you can dedicate to taking your business to the next level.