The Secret to Becoming the Local Expert
by Bert Compton, on October 22, 2021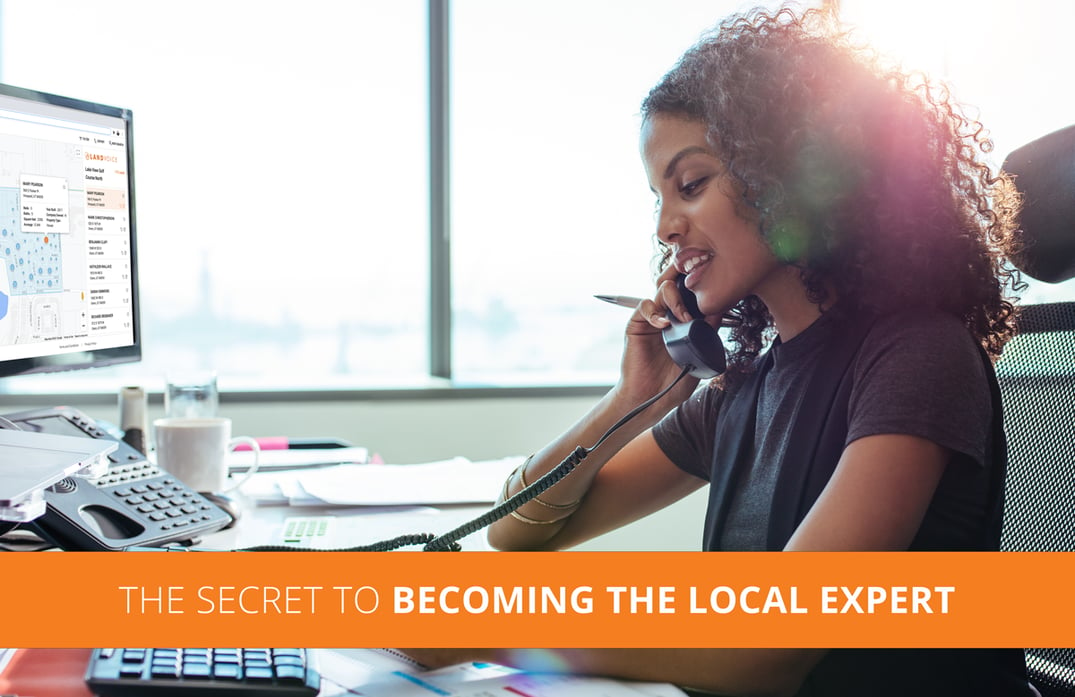 Introducing the All-New Neighborhood Search
Agents have long sought to be the go-to expert in their area. What agent wouldn't want to be the local agent everyone knows and be the first person people call when they want to buy or sell a house. Becoming the go-to real estate specialist in your area requires dedication, a good plan, and access to information about all the homeowners and their properties in the area you focus your business. That's where the all-new Neighborhood Search from Landvoice comes in.
What's Neighborhood Search?
Neighborhood Search goes by many names. Agents call it geographic farming, neighborhood farm, circle prospecting, neighborhood search, geo farm, and geo search. No matter what you call it, it all has roots in targeting your marketing and prospecting efforts in specific neighborhoods to brand yourself as the neighborhood expert. It's used to create opportunities to connect with more homeowners to generate buyers and sellers.
Our all-new Neighborhood Search helps you create real estate inventory, and we all know we could use more inventory right now.
Key Features of Neighborhood Search
Here are a few of the highlights:
Map-based searches.

Use a map to draw shapes around the specific areas to create targeted lists

.

Includes more phone numbers.

We've significantly increased the number of available homeowner phone numbers to go with all the property information.



Powerful search filters. Use built-in filters to narrow you searched to create specific marketing and prospecting lists.
Export. Easily export your lists for your CRM, other marketing system, or mailing platform.

DNC. All phone numbers on the National Do Not Call Registry are clearly indicated.
Search Quota. Your subscription includes 3,000 validated search results every month. More than any other platform.
In App Training. Watch lots of short videos to quickly show you how to use the system in the Training & Help section.
There are many ways to use the tool and the data but the desired results are the same: find new customers. Here's how some agents are using Neighborhood Search.
Phone prospecting. Many agents create targeted dialing lists in the app directly on their phone and then simply tap the phone number for the homeowner to begin dialing. Of course, they follow all the DNC, local laws, and privacy rules.

Create CRM lists. Agents create and export lists for their CRM to begin automated marketing campaigns.
Direct mail. Some agents send direct mail about their new listings or recently sold properties. Others create lists for ongoing mailing campaigns.
Find properties for buyers. With low inventory in so many parts of the country, agents are searching specific properties in specific areas. Then they approach the homeowner with information about the value of their home and seek to bring eager buyers.
Connect with past clients. Agents are using Neighborhood Search to find current contact details to reconnect with past customers they've lost touch with.
How will you use Neighborhood Search to build your real estate business?
The New Neighborhood Search is now available for new customers and can be added to any existing Landvoice subscription. Try it yourself with a free trial.
Learn more about Neighborhood Search. Call 888.678.0905 to set up your Neighborhood Search account today.
---
Be sure to check back for more information about product updates and other useful information to grow your real estate business. For more tips, check out more articles in our real estate advice blog.